Anchovies Balachong (Excellent Topping)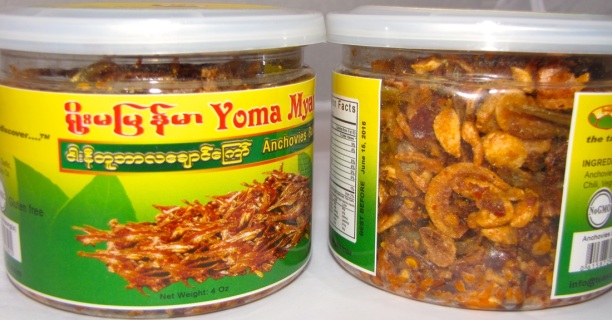 One of a kind sun-dried crispy anchovies is caught from Bay of Bengal and naturally sun dried by the fishermen. Amazingly crunchy and natural sweet taste of anchovies and well coated crispy shallots, garlic and chili tastes is nothing like any other. Use as topping as on steamed rice, noodles, rice porridge, pizza, you will see the different and it will fulfill you meal. Traditionally serve as side dish for steam rice. Add your favorite food filling or salad topping.
Ingredients - anchovies, shallots, garlic, chili, sunflower oil
size - small
weight - 3 oz
serving - 3-5 servings
Instruction - Enjoy as snack with your favorite beverages, or use topping for steamed rice, noodle dish, salad, sandwich and hotdog filling. Good with anything, you will see the amazing taste!!